"Country of my Skull" is not documentary theater but narrative theater. The sobriety of the device of a "reading-show" seems to me to be correct given the "radio" context of this creation. On stage, two narrators, Romane Bohringer and Diouc Koma, come to tell the extraordinary story of the reconciliation of South African citizens after decades of apartheid.
Europe 1 - Interview (FR)
Creation dates
Creation Théâtre du Lucernaire - Paris (75006)
From 12 January to 27 February 2022 - 21h00
From Tesday to Saturday 21h00, Sunday 18h00
Reading show available in 2022-2023
"Country of my skull"

Adapted from Country of my Skull by Lisa Schuster
French Version by Vanessa Seydoux
Directed by Lisa Schuster

Performing : Romane Bohringer and Diouc Koma
With the voices of Djénéba Diarra, Aurore Déon, Emmanuel Gayet, Thierry Lecomte and Lazare Minoungou

Sound creation : Bernard Vallery
Light creation : Thierry Capéran
Scenography : Thibaut Fack
Costume : Marion Rebmann

Production
Ksamka / Le Lucernaire
This show has received support from the DRAC Ile de France
.

Also touring (Directed by Pierre Pradinas)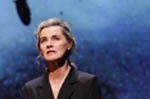 The artists I support
Contact
K Samka
Non-profit-making organisation
12 rue de l'Abbaye des Augustins
F - 24220 Saint-Cyprien

Tél +33 (0)6 11 71 57 06Tél +33 (0)6 11 71 57 06
kmeraud@ksamka.com





Siret : 799 642 582 000 16 - APE : 9001Z
Performing arts Licence PLATESV-R-2020-011716
Join the mailing list
Copyright - All rights reserved
Alphabet designer : Christophe Avril
Logo designer : Dyssia Loubatière
Website translator : Hélène Hirsinger and Pierre Cornouaille
Web designer : François Tomsu / image-virtuelle.com
Legal Notice