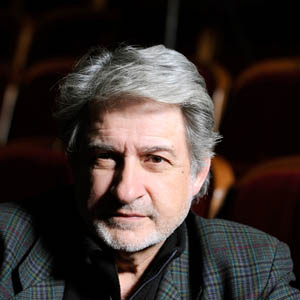 Those who have written about Feydeau, they are few – writing about Feydeau is a hard task – have occasionally compared him to an early 20th century Molière. If there is an element which which they have in commun, it is certainly their sense of humour, the laughter, with its compelling force, its synergic virtue, its power to denounce and reconcile at the same time. To make the spectators laugh, the comfortably silng ones as well as those standing in the orchestra, Molière resorted to a vast range of grimaces at the expense of the characters he embodied - Arnolphe, Sganarelle, Dandin, the Invalid... – characters who are immersed in their obsessions to the point of madness. Feydeau elaborated circumstance and language mechanisms which generate spontaneous laughter just as surely as a bomb explodes. He is a meticulous clockmaker, a pernickety jokester who will not give psychology a chance of triggering the bomb in his place.
Thus, both playwrights generate through their plays a collective consciousness materialized in the physical jolt of laughter, a catharsis similar to that of crying., as the saying goes, one can shed tears of laughter, and I have sometimes witnessed during a stage play by Feydeau spectators in the throes of paroxysmic and unstoppable hilarity,bordering on the seismic.
Laughter is an emotion essential for the emancipation of consciousness, but, beyond laughter, what makes Georges Feydeau such a popular playwright? Without a doubt, it is the part of ordinary humanity that infuses his works and particularly his short one act plays written between 1908 and 1916.
View tour dates
"When the devil comes to it"

According to the three Georges Feydeau texts :
Leonie is early, The late mother of Madam, Baby's given a purgative

Adapted and directed by Didier Bezace

With :
Philippe Bérodot : Devil, Ms Virtuel, Joseph, Louise...
Thierry Gibault : Mr de Champrinet, Bastien Follavoine
Jean-Claude Bolle-Reddat : Lucien, Mr Chouilloux
Clotilde Mollet : Ms de Champrinet, Julie Follavoine
Océane Mozas : Clémence, Yvonne, Horace Truchet
Lisa Schuster : Léonie, Annette, Ms Chouilloux
Luc Tremblais : Toudoux, Rose
Artistic collaborator, sound and design : Dyssia Loubatière
Stage designer : Jean Haas
Lights : Dominique Fortin
Costumes : Cidalia da Costa, assisted by Anne Yarmola, Sylvie Barras & Hafid Bachiri
Make-up and hairstyle : Cécile Kretschmar
Choregraphy : Cécile Bon
Stage manager : Léo Thévenon
Make-up : Sophie Niesseron
Trainee dresser : Galaad Thévenard
Workshop : Jipanco
Rehearsal rooms : Lilas en scène
The potties were manufactured by La Poterie du Chateau à Grignan
Production - Co-production
L'Entêtement Amoureux, Compagnie Didier Bezace ; Les Châteaux de la Drôme ; Les productions – Groupe Michel Boucau
L'Entêtement Amoureux, Didier Bezace company is subsidized by the French Ministry of Culture and Communication
Didier Bezace Interview (www.theatrecontemporain.net)
.
.


Creation Dyssia Loubatière / Didier Bezace



"Jacob, Jacob"


Creation 2018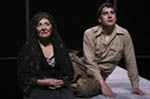 Dyssia Loubatière
Didier Bezace
Learn more...
.
.

Also touring
.
.